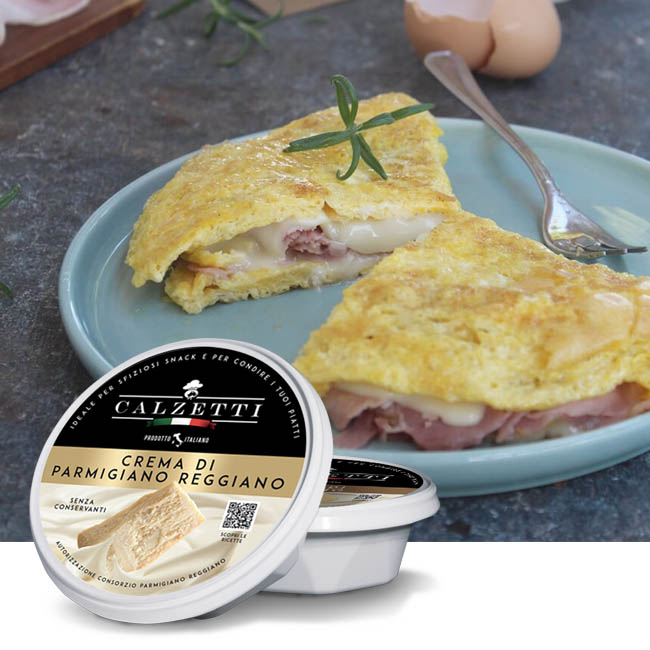 - 2 pots of 125 gr of "Calzetti" Parmigiano Reggiano cream
- 8 fresh eggs
- 200 gr of cooked ham
- 50 grams of butter
- salt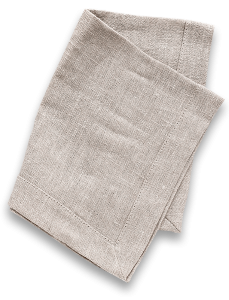 Preparation:

Break the eggs (2 x each omelette) into a bowl and mix them lightly.

Melt the butter in a pan, pour the egg mixture and cook it, spreading it evenly over the surface until the desired cooking is achieved.

Add the "Calzetti" cream cheese that you prefer, heat for another minute so that it melts slightly and stuff with cooked ham.

Then with the wooden scoop raise the opposite edge and fold the omelette in two.
IFC BLOG
Dal nostro blog, idee di ricette innovative con le nostre creme di formaggio e novità sulle nostre selezioni di prodotti D.O.P. e I.G.P.
SPAGHETTI CACIO E PEPE CON CREMA DI PECORINO E GAMBERI* Grazie Chef! @m.g_acasacucinoio 💪👏 #calzettispread#cremadipecorino#spreadcheese #Parma #primipiatti #ricettadelgiorno #italianfood #pecorino#spaghetti#cacioepepe#foodporn #foodphotography#cremaCalzetti#sùdigusto
Do you want a tasty but simple idea for tomorrow's lunch or aperitif (homemade 👩🏼‍🍳)? Et voilà the savory strudel, a very fast and highly effective preparation, an excellent alternative to the more classic savory pie. For our winter version we chose red radicchio, mitigated...
#calzettispread#cremadipecorino#spreadcheese #Parma #primipiatti #ricettadelgiorno #italianfood #pecorino#spaghetti#cacioepepe#foodporn #foodphotography#cremaCalzetti#sùdigusto