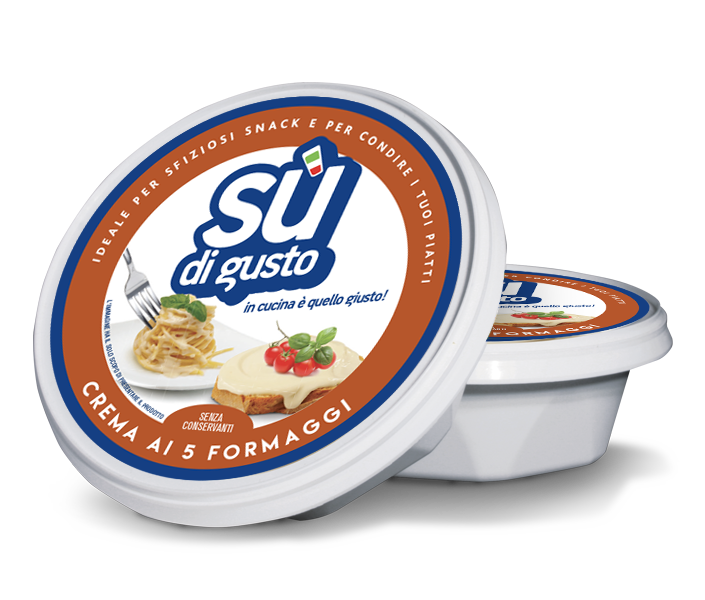 5 Cheese Cream
The 5 CHEESE CREAM is born from the selection of the best Italian cheeses. Parmigiano Reggiano, Gorgonzola, Asiago, Provolone Valpadana and Pecorino come together to create a tasty and captivating cream.
The 5 Cheese Cream is ideal for dressing all types of pasta, pizza and focaccia.
The 5 cheese cream is without preservatives.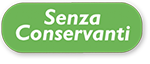 Features:
– Balanced and intense taste that comes from the union of Parmigiano Reggiano, Gorgonzola, Pecorino, Provolone Valpadana and Asiago.
– Creamy and easy to spread
– Heated it becomes fluid, ideal for seasoning
Usage:
– seasoning of first courses
– accompanying main courses of meat
– sealing vegetable dishes
– hot snacks
– tartine
– pizza and focaccia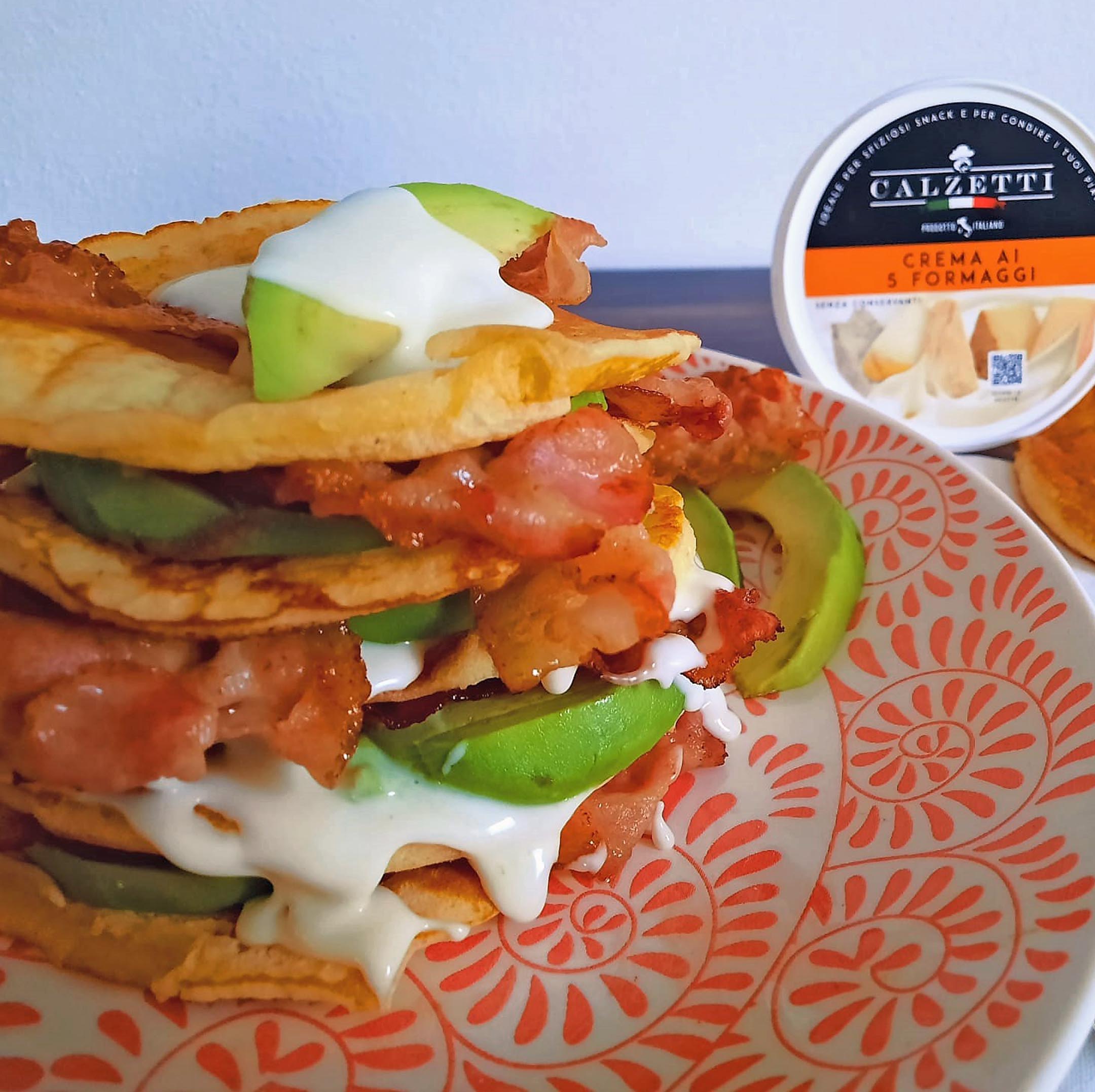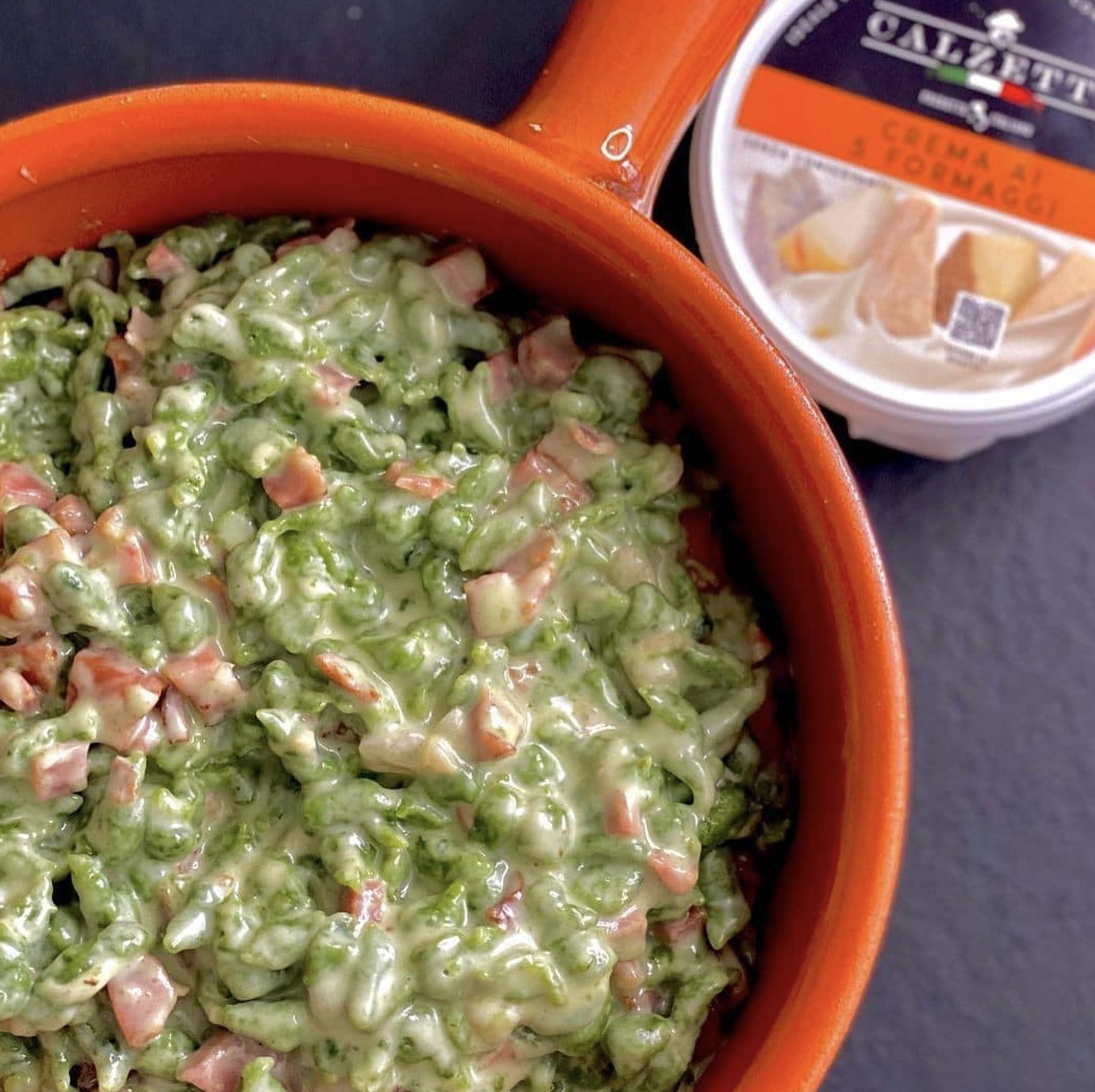 Average NUTRITIONAL VALUES for 100g

Energy

957 KJ / 230 Kcal

Fat

18,9 g

of which saturated

12,3 g

Carbohydrates

0,3 g

of which sugar

0,0 g

Proteins

14,8 g

Salt

1,1 g
INFORMAZIONI LOGISTICHE


Formato

125 g

1000 g

5000 g

Confezione

Ciotola PP

Secchiello PP

Secchiello PP

Unità per ct

24

4

2

ct per pallet

120

120

35

EAN ciotola

8054247775605

EAN cartone

18054247775602

Dimensioni del cartone

21,5 x 21,5 x h21 cm

25,5 x 25,5 x h15 cm

46 x 23 x h20 cm

Peso lordo del cartone

3,8 kg

4,5 kg

10,8 kg

Shelf-life

240 giorni

Modalità di conservazione

In frigorifero da 0°C a +4°C. Una volta aperta consumare entro 7 giorni.

IFC BLOG
Dal nostro blog, idee di ricette innovative con le nostre creme di formaggio e novità sulle nostre selezioni di prodotti D.O.P.
SPAGHETTI CACIO E PEPE CON CREMA DI PECORINO E GAMBERI* Grazie Chef! @m.g_acasacucinoio 💪👏 #calzettispread#cremadipecorino#spreadcheese #Parma #primipiatti #ricettadelgiorno #italianfood #pecorino#spaghetti#cacioepepe#foodporn #foodphotography#cremaCalzetti#sùdigusto
Do you want a tasty but simple idea for tomorrow's lunch or aperitif (homemade 👩🏼‍🍳)? Et voilà the savory strudel, a very fast and highly effective preparation, an excellent alternative to the more classic savory pie. For our winter version we chose red radicchio, mitigated...
#calzettispread#cremadipecorino#spreadcheese #Parma #primipiatti #ricettadelgiorno #italianfood #pecorino#spaghetti#cacioepepe#foodporn #foodphotography#cremaCalzetti#sùdigusto