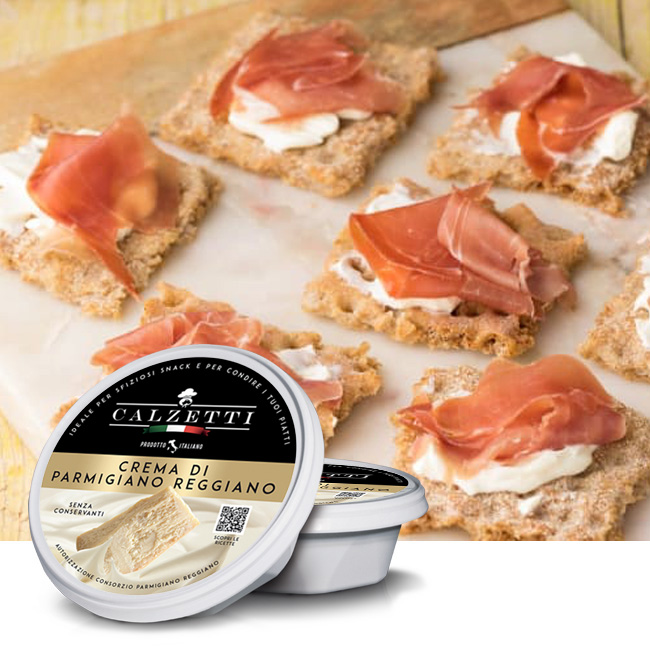 INGREDIENTI PER 4 PERSONE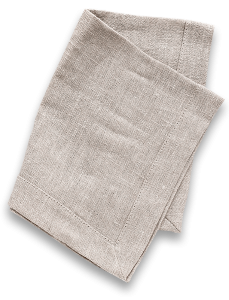 Preparazione:
Spalmate la crema di Parmigiano Reggiano "Calzetti" sulla superficie dei crackers.
Mondate e spuntate il cetriolo e ricavatene 20 sottili fettine, che disporrete sui 20 crackers spalmati.
Tagliate a metà le fette di Speck dell'Alto Adige.
Avvolgetele su se stesse, a rosellina, e appoggiatele sulla superficie delle tartine preparate.
Completate con 3 cipolline e con una strisciolina di peperone.
Mettete su ogni crostino un ciuffetto di prezzemolo, quindi disponete i crostini pronti su un piatto da portata.
IFC BLOG
Dal nostro blog, idee di ricette innovative con le nostre creme di formaggio e novità sulle nostre selezioni di prodotti D.O.P. e I.G.P.
SPAGHETTI CACIO E PEPE CON CREMA DI PECORINO E GAMBERI* Grazie Chef! @m.g_acasacucinoio 💪👏 #calzettispread#cremadipecorino#spreadcheese #Parma #primipiatti #ricettadelgiorno #italianfood #pecorino#spaghetti#cacioepepe#foodporn #foodphotography#cremaCalzetti#sùdigusto
Do you want a tasty but simple idea for tomorrow's lunch or aperitif (homemade 👩🏼‍🍳)? Et voilà the savory strudel, a very fast and highly effective preparation, an excellent alternative to the more classic savory pie. For our winter version we chose red radicchio, mitigated...
#calzettispread#cremadipecorino#spreadcheese #Parma #primipiatti #ricettadelgiorno #italianfood #pecorino#spaghetti#cacioepepe#foodporn #foodphotography#cremaCalzetti#sùdigusto