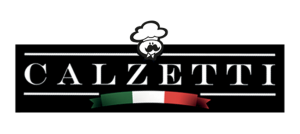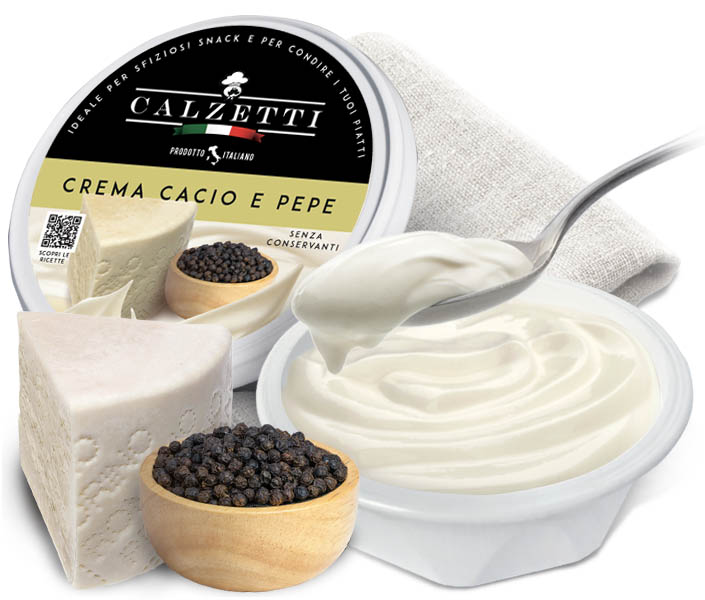 CACIO E PEPE CREAM
CACIO E PEPE CREAM , One of the cornerstones of Italian cuisine: Crema Cacio e Pepe is produced with authentic Pecorino Romano DOP and black pepper. Few and simple ingredients to obtain one of the typical dishes of Roman cuisine, thanks to the unique and intense flavor of Pecorino Romano and the aromatic notes of black pepper.
The CACIO E PEPE Cream is therefore ideal for seasoning first courses and for spreading on bread, canapés and croutons.
The Cacio e Pepe cream is without preservatives.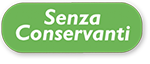 Characteristics:
– Characteristic taste of Pecorino Romano DOP and black pepper
– Creamy and easy to spread
– When heated, it becomes fluid, ideal for seasoning
Usage:
– seasoning for first courses
– bread and canapés
– croutons and snacks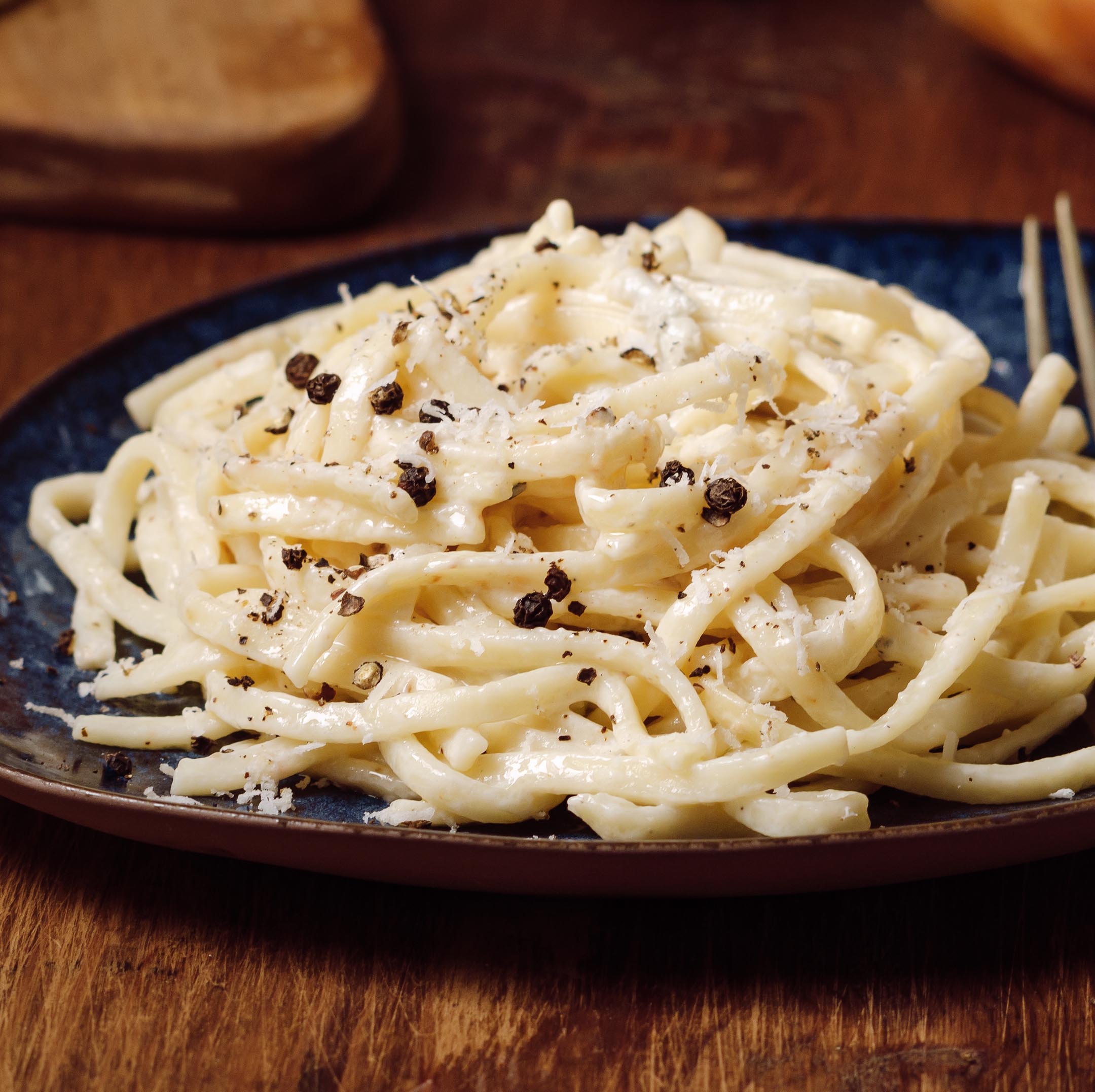 Average NUTRITIONAL VALUES for 100g

Energy
1066KJ / 257Kcal
Fat
23 g

which saturated

13,9 g

Carbohydrates

0,9 g

which sugars

0,0 g

Proteins

11,5  g

Salt

2,3 g
WAREHOUSE INFORMATION

Size

125 g

1000 g

5000 g

Packaging

Tub PP

Tub PP

Tub PP

Unit per ct

24

4

2

ct per pallet

120

120

35

EAN unit

8054247770617

8054247770624

EAN carton

18054247770614

18054247770621

Size of the carton

21,5 x 21,5 x h21 cm

25,5 x 25,5 x h15 cm

46 x 23 x h20 cm

Gross weight of carton

3,8 kg

4,5 kg

10,8 kg

Shelf-life

240 days

Storage 

Keep in the fridge 0/4°C. Once opened consume within 7 days.

IFC BLOG
From our blog, innovative recipe ideas with our cheese creams and news on our selections of D.O.P.
SPAGHETTI CACIO E PEPE CON CREMA DI PECORINO E GAMBERI* Grazie Chef! @m.g_acasacucinoio 💪👏 #calzettispread#cremadipecorino#spreadcheese #Parma #primipiatti #ricettadelgiorno #italianfood #pecorino#spaghetti#cacioepepe#foodporn #foodphotography#cremaCalzetti#sùdigusto
Do you want a tasty but simple idea for tomorrow's lunch or aperitif (homemade 👩🏼‍🍳)? Et voilà the savory strudel, a very fast and highly effective preparation, an excellent alternative to the more classic savory pie. For our winter version we chose red radicchio, mitigated...
#calzettispread#cremadipecorino#spreadcheese #Parma #primipiatti #ricettadelgiorno #italianfood #pecorino#spaghetti#cacioepepe#foodporn #foodphotography#cremaCalzetti#sùdigusto